Together with Alberto Martinez, Siegfried Hogenmüller, Tobias Braun and Gerhard Oldiges, Karel Dedain has been working on a comprehensive book about Spanish guitarmaker Vicente Arias, contemporary of Torres.
Find it for sale through:
https://caminoverde.com/boutique/en/home/81-vicente-arias.html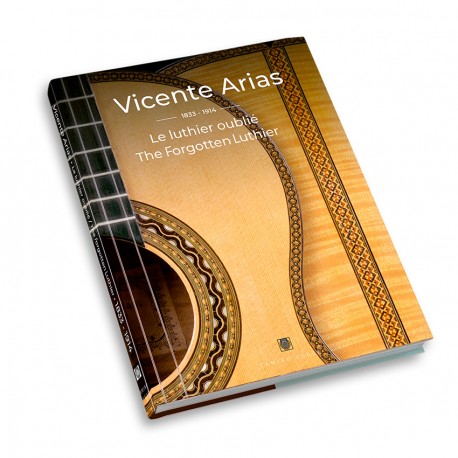 It is an honour to be featured with an article in the 2018 fall edition of the world class Orfeo magazine. Beautiful pictures, made by Alberto Martinez.
Over the years, video shoots have appeared of guitars made in the workshop, here are some fine examples:
Entire concert on a Manuel Ramirez 1915 copy, by Russian maestro Artyom Dervoed, Antwerpen Gitaarfestival 2022
concert classical model, lattice bracing
concert classical model, traditional bracing
replica of Enrique Garcia 1917
flamenco guitar, Santos model
Arias inspired model, Lebanon cedar back and sides
Standard classical concert model, 640mm scale